Let's say you're thinking about buying a new house on Long Island but before you do so you have to sell your current house there. The problem is that your current Long Island house is in need of much-needed repairs. You might have extensive damage to the basement or roof. You might be deal withing with water, mold, or termite damage. Or perhaps your house has simply fallen into disrepair, and you want to sell your house as-is. Most buyers on the open market are going to be wary of fixer-uppers and homes that need repairs, so it's critical that you follow certain steps if you decide to sell that way.
How to Sell A House As-Is on Long Island
Make Repairs Where You Can
If you're going to sell a house that needs repairs on the open market, it's important to know that most buyers would prefer to not have to invest in a house they have to work on. Very few people want to buy a house with busted pipes or holes in the floor, but even the idea of buying a house with leaky faucets and broken light fixtures can send many buyers running.
Costs can add up quickly, especially with a house in need of repairs. So it's critical that you prioritize your repairs based on importance and cost and then figure out what you have the money to fix. You also have to consider what you're willing to invest in based on the hope that you'll recoup that cost in the sale.
Don't bite off more than you can chew as you could end up making things worse. Especially if you're dealing with mold, water, or termite damage, you should have an expert to come in and deal with those issues. If you're not an expert on structural issues or landscaping, don't go down a road that is going to end up costing you more money due to negligence.
Get Inspected and Appraised
If you are selling your Long Island house with a real estate agent, they will provide you with an analysis that gives you your home's market value based on the recent sales of similar houses.
Since we're dealing with a home in need of repairs, it's important that you still get a professional inspection and appraisal done before listing the house. The buyer and their lenders are going to require these kinds of third-party assessments in order to approve the loan and move forward. It also provides peace of mind for buyers who are worried about getting stuck with a money pit. That's not just bad business, it can also lead to you being taken to court.
Consider Curbside Appeal
Once you list your house and put a For Sale sign out front, potential buyers are going to start driving by to get a first impression. Don't give them an easy reason to drive away. Make sure the lawn is mowed, the garage or carport is clean, the landscaping is maintained, and there's a fresh coat of paint on fences and exteriors. The better the exterior looks, the more likely buyers will be to excuse interior repair needs because they've seen the potential of the house. You can make additions and accents to the exterior as well but don't add anything that clashes with the style of the house.
The Price is Always Right
Whatever you personally think about the value of your house, it doesn't matter to potential buyers. They're looking for the best possible deal on the house they choose. Because you're selling a house in need of repairs in Long Island, you're competing against a lot of new homes and those with modern features and upgrades. So you have to be competitive.
If you set your price high, you'll scare off competitive buyers who feel like you're out of their range. If you set your price too low, you're going to make people think something's wrong and they shouldn't even bother. It's a little bit of a science and a little bit of an art, but make sure you consult that local research and speak with an expert to find the sweet spot.
Hire a Photographer and Home Stager
Many buyers start their home buying process online to look at listings first. So you need to make sure your house stands out amongst the many listings they'll come across. You'll want to hire a professional photographer who knows how to make your home look new and hire a stager who can elevate the atmosphere to make your home appealing to the biggest audience.
Staging often requires a depersonalizing of the house, which means putting away family photos, memorabilia, and keepsakes. You'd also have to do some decluttering and move around furniture. Consider renting a storage unit to keep these things in until you sell rather than shoving everything in a closet. Chances are, they'll want to take a look in the closets too.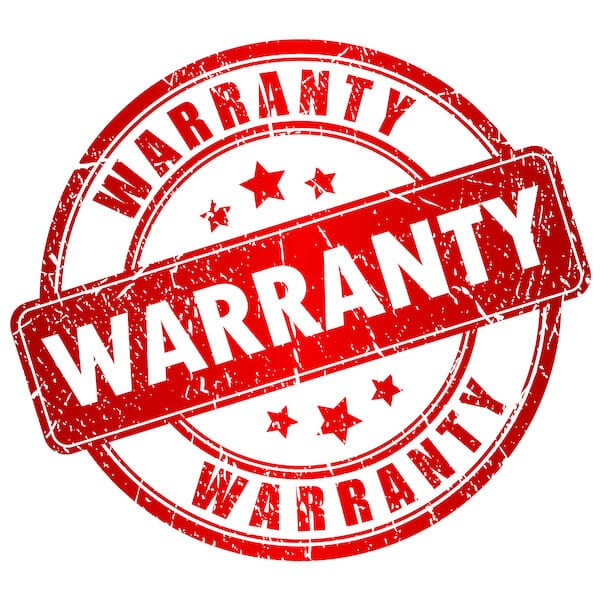 Buy a Home Warranty 
Purchasing a home warranty doesn't mean that you'll be personally responsible for everything that happens after you sell the house. It just means that an insurance company agrees to pay the buyer if certain major appliances or features fail within the first year of their ownership. The warranty transfers to them.
The inspection that the buyer does before finalizing the contract will identify any potential problems, but a warranty gives them a bit of peace of mind. It's a nice incentive to offer.
Sell Your Home As-Is
Trying to sell a home in need of repairs on the open market can feel impossible. You're competing against new homes and homes in great condition. Buyers will be wary of any issues that may exist in the house. You have to do extensive repairs. There are so many costs to consider. And even if you do everything right, there's no guarantee you'll sell the house.
Another option you have is to sell your home that needs repairs as-is directly to a real estate investor, like Integrity Home Investors. You won't have to worry about making any repairs. You can leave it in the condition it's currently in. There's no need to sort out financial issues.
All you have to do is reach out to the investor and they'll start the process for you without any obligation or hassle. They'll take a look at the Long Island property in need of repair and assess it. They'll make you a fair cash offer based on that assessment. If you accept, you decide how fast you want to close.
And then you get to walk away with cash in your pockets, ready to leave behind all those potential repairs and consider a new home where you don't have to worry about it.